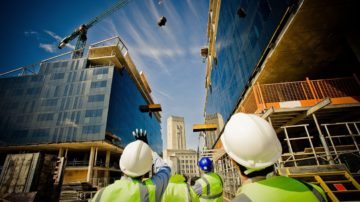 Saudagar Real Estate Building Dream has innovative techniques and best construction pratices to provides Top quality material in the construction needs.
It has been instrumental in making our country infrastructure more efficient through Construction Services. We constructed landmark edifices across the country.
Saudagar Real Estate Building Dream touches our lives through landmark edifices including Resedential, Commercial and Hospital etc. We have been proudly engaged in the Comercial Units, Construction Industry we are engaged in several civil construction projects of Commercial units and residential nature. The Company has over the years built schools, comercial units, multi-storied buildings, residential towers and many other types of buildings. Our quality policy ensures successful delivery and satisfactory completion of projects while maintaining the international standards of construction.
we consistently endeavour to deliver large projects on time and without defects. We are one of the best building Construction Companies in Northern India involved in the development of Comercial Units and residential Projects.
Saudagar Real Estate Building Dream has a unique business model, with proven expertise in innovative thinking, project and cost management. We are focused on delivering high quality work and on time bidget...Read More..
Why Choose Us


WE ARE PASSIONATE
We have a proven record of accomplishment and are a reputable company in the North India. We ensure that all projects are done with utmost professionalism using quality materials while offering clients the support and accessibility.



 HONEST AND DEPENDABLE
For us, honesty and best quality is the only policy and we strive to complete all projects with on time, not just with our clients, but also our suppliers and contractors. With many of successful projects under our belt, we are one of the most trusted construction companies in North India


WE ARE ALWAYS IMPROVING
We commit ourselves to complete all projects within the timeline set with our clients. We use the best of technology and superior quality to ensure that all jobs are done quickly but also giving attention to details and ensuring everything is done correctly with superior quality.
I am totally satisfied with Saudagar Real Estate , they suggest me best option for making my dream home. Thank You So much Saudagar Real Estate
Anamika tripathi
I found them so proffessional and helpfull. There is no doubt now i am suggesting to all my freind and family to connect with Saudagar Real Estate .
Rajest Singh
Customer Alway First
With 'Customer First' as our corporate mantra, is constantly working towards building investor confidence and faith in the company. Growth and building high standards of corporate governance is the focus of the Group. The confidence of our investors enables us to achieve excellence in construction, architecture and design and draw new benchmarks in the Indian real estate industry. Customer's trust on us is our most valuable asset
Whatever commitment we have made to you as our valued customer, Saudagar Real Estate Building Dream are determined to perform and prove the same. Customers are the central focus for us. Without them and their continued support, we couldn't have achieved whatever we have been able to achieve so far. Saudagar Real Estate Building Dream are very much sure that our customer support and trust for us will continue to strengthen us in future too. On our part, we once again promise that we will never let their trust down.
Our Associations